Empower your child with live Black History Classes every week.
At this introductory price, if you factor in the live classes alone you'll be paying less than $4 per class for your child per month.
30-day money back guarantee, no-contract,

$50

$29.99 per month
As we say Learn From The Past To Create The Future…
At Sankofa Club, we know that you want your children to succeed; this is the dream of all parents for their children. You need your children to be proud and confident of who they are because research shows that children who grow up knowing their history and culture tend to do better in schools, their profession, and lives.
Systemic racism is EVERYWHERE
The problem is that you live in a world upholding systemic racism, which makes you feel hopeless as a parent and not in control of your children's future. The educational system, the news, social media, movies, and music are constantly bombarding our children with negative images of themselves. This does a disservice to our children.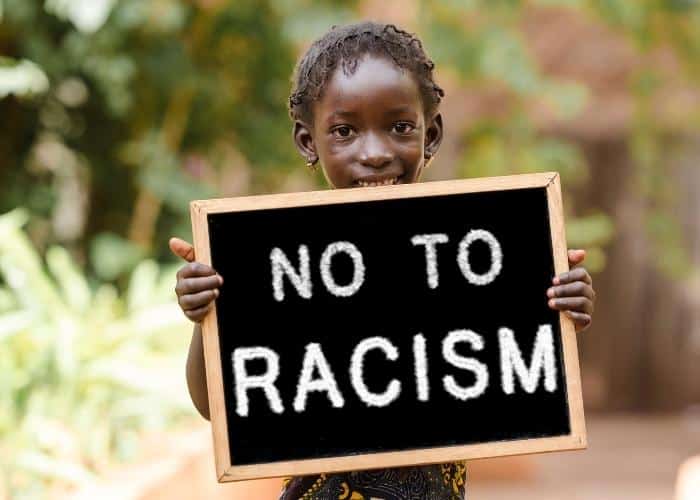 A safe Black space to excel your children's confidence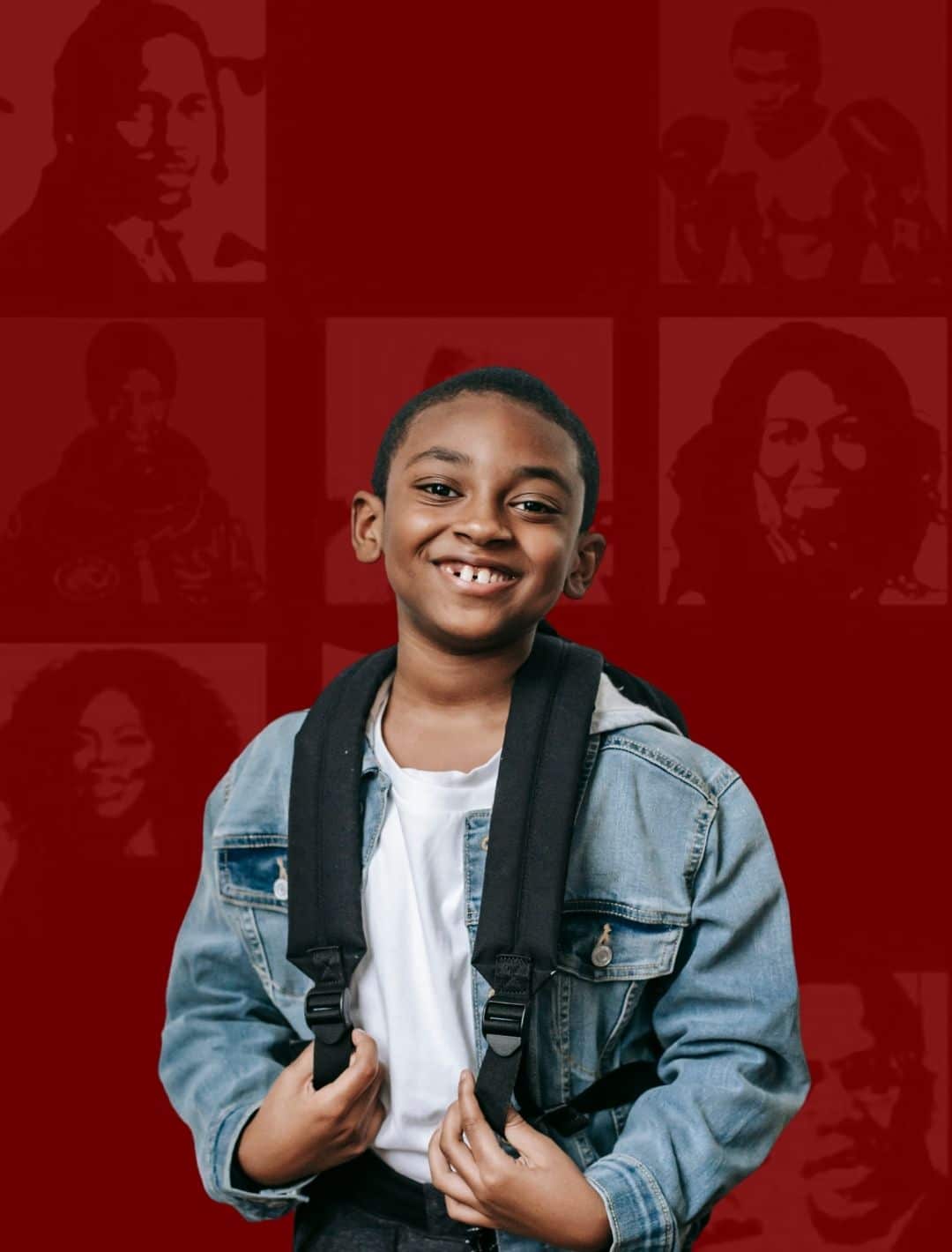 We believe your children deserve to be inspired by the achievements of their ancestors. This gives children permission to dream bigger, expect more from themselves, and see what is possible for themselves. When they discover facts like mathematics was brought to the world by Black people, it inspires them. It lets them know they can excel in science, technology, engineering, mathematics, and more.
We understand because we were miseducated about our history too and didn't understand the significance of it on our children's confidence which is why we re-educated ourselves and created the Sankofa 'Black History; Club for children.
Here is what you do next
Sign up to gain instant access

to the live classes, worksheets, and much more

Have your child select an activity/class to complete

Repeat this consistently

Stay connected and motivated through our private community of like-minded families
WHAT OTHER PARENTS HAD TO SAY

"We will be ordering more"
My sons just keep reading them over and over again. We read them together as I explained the importance of the cards and why I purchased them. We will be ordering more in a few days. Thanks sooo much!
Taryn
February 15, 2020

All I can say is 'Awesome' – these cards have helped put names to faces and vice versa to those prolific figures in our history whose stories seldom get told. My daughter came home from school one day excited, she lit up as she spoke about being able to put her hand up during a black history talk and educate her class and teacher – ALL due to what she read on these flashcards.
Yvonee
October 11, 2019

My family loves these cards! It's nothing like learning something new about our people while having fun! Thank you!
Ashanti
October 27, 2019
What's included
(in detail)
2 live online Black History classes per week taught by Black teachers
Monthly live community building townhall led by a professional Black counselor of 36 years
Access to 100's of Black history classes in our vault (and growing)
Printable Library with 1000s of worksheets and activities
Fun online games and puzzles
Thriving community of like-minded parents, children, teachers, and concerned citizens.
At this introductory price, if you factor in the live classes alone you'll be paying less than

$4 per class

for your child.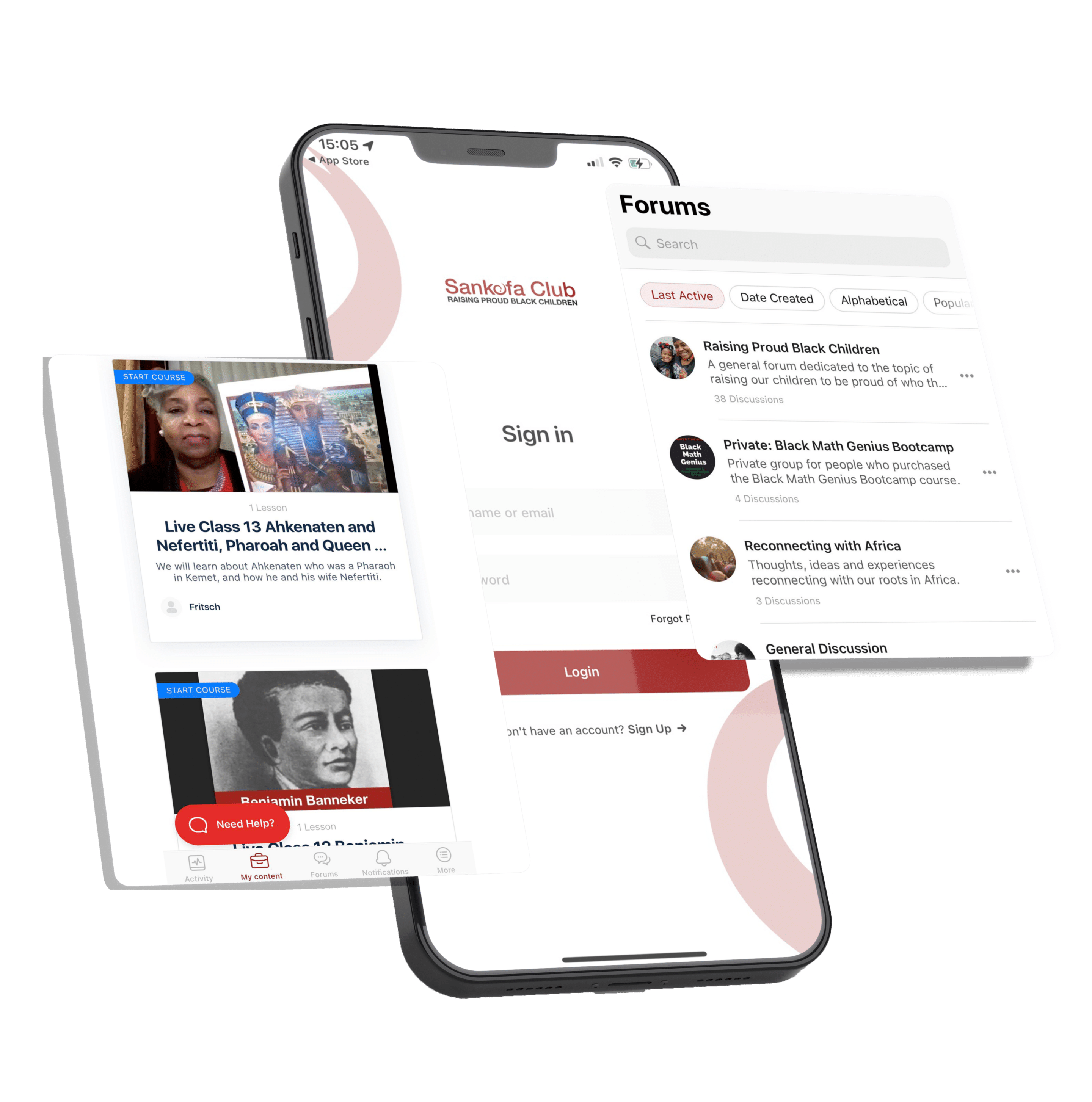 FULL SAMPLE LESSON
MR. DAMON'S FOOD LESSON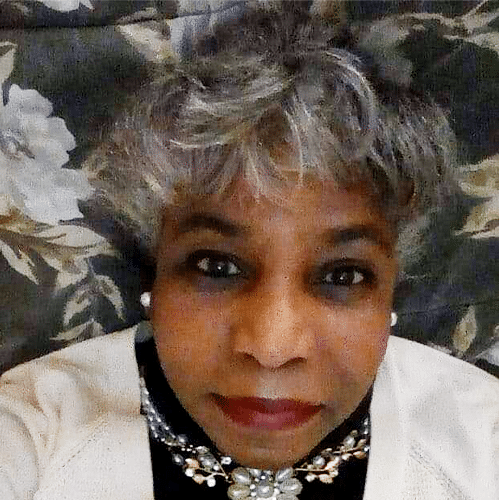 Gwendolyn W. Ebron, M.Ed, has a bachelors degree in Journalism and a Masters of Education in Counseling, and has been a counselor for adults and children for over 34 years. Gwendolyn is also the President and CEO of G. S. E. Enterprise, Inc.
Gwendolyn developed the AfrIcan and African American History Studies curriculum for the former Wakisha Charter School and taught the course by immersing the students into the history of Africans and African Americans in a classroom decorated to represent an African Village.
Read More
Through G. S. E. Enterprise, Inc., Gwendolyn has presented workshops; plays and interactive immersive experiences of African and African American History for schools; churches; Conferences; Colleges and Universities, and for the opening of the Visitors Center, the opening of The Constitution Center; the moving of the Liberty Bell; Welcome America and the July 4th Parade in Philadelphia, PA. Gwendolyn has produced, directed and  hosted a radio show called "Let's Talk It Over" and produced, directed, wrote and starred in a TV program for WYBE-TV called "Journey to Nubian World" - a show where she and three students went back in time to interact with historical Africans and African Americans.
Gwendolyn continues to infuse African and African American historical facts into her clinical counseling in schools with students who exhibit very difficult behavioral problems and the students have experienced excellent results of improved behavior.
Gwendolyn is a wife; a mother of four grown children, grandmother of five and a descendant of an amazing people and a glorious heritage.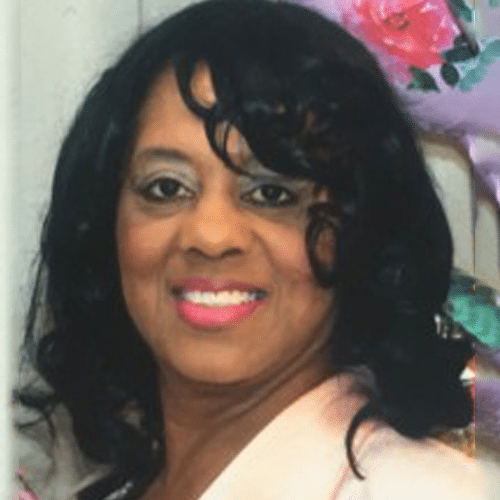 Andreal "Aunt Dee Dee" Davis
Andreal Davis is a wife, mother, grandmother, daughter, sister, aunt and Statewide Culturally Responsive Practices Coordinator in Wisconsin. She is also CEO/Founder of Cultural Practices That Are Relevant, LLC. whose signature event is the annual Black History Education Conference held annually in Madison, Wisconsin for the past two years. She received a Bachelor of Science Degree in Elementary Education in 1986 and a Master of Science Degree in Curriculum and Instruction in 1995 from the University of Wisconsin-Madison. She also holds a Master of Science Degree in Educational Administration from Edgewood College in Madison, Wisconsin.
Read More
Convinced of the importance of family and community in a child's education, Davis has been instrumental in forming family-school-community relationships ever since she began her teaching career in 1986. She has served in various capacities in the public education arena including formerly serving as an Elementary Educator, Title I Reading Instructor, Parent Involvement Coordinator, Instructional Resource Teacher for Cultural Relevance, Assistant Director of Equity and Family Involvement and the nation's first Director of African American Student Achievement with the Madison Metropolitan School District in Madison, Wisconsin. She was also formerly co-director, for twelve years, along with her husband Arlington, of the African American Ethnic Academy, an academic and cultural enrichment program that convened on Saturday mornings. As a product of the research, she did while serving as co-director at the African American Ethnic Academy she was propelled by her own three sons and countless other Black children across the country and devoted her life's work to researching and utilizing best practices and models around Culturally Responsive Practices that speak to the unique identities and world views of these children.
Reflecting on her own educational experiences as a child and those she has had as a classroom teacher and mother, she has held deep in her heart the people, purposes, and passions that shaped and have had a profound effect on the educational leader she is today. Many of these experiences remain in her institutional memory and call her to create and share this work through creating the Black History Education Conference, publishing books, writing/creating a curriculum, and engaging in speaking opportunities across the nation. Included in her repertoire of tools and resources that she has created is a professional development model called Cultural Practices that are Relevant (CPR) that supports and strengthens Culturally and Linguistically Responsive Teaching. Most recently she has published her first culturally responsive children's book called, "Dreaming In Ethnic Melodies" which shares the hopes and dreams she continues to hold for her own three sons. She currently serves as Wisconsin's Culturally Responsive Practices Coordinator at the Wisconsin Response to Intervention Center. In that role, she leads this work along with a team of colleagues, training practitioners across the state of Wisconsin and nationally from a model she co-created called the Model to Inform Culturally Responsive Practices that focuses on what it means to be culturally responsive starting with self and moving that work across an entire equitable multi-level system of support.
As a result of this work, Andreal has received various awards. She was the recipient of the NBC 15 News Crystal Apple Award in 2000, UW-Madison Lois Gadd Nemec Distinguished Elementary Education Alumni Award in 2004, Order of the Eastern Star Mother Full of Grace in 2004, the Milken National Educator Award in 2004, and the YWCA woman of Distinction Award in 2013.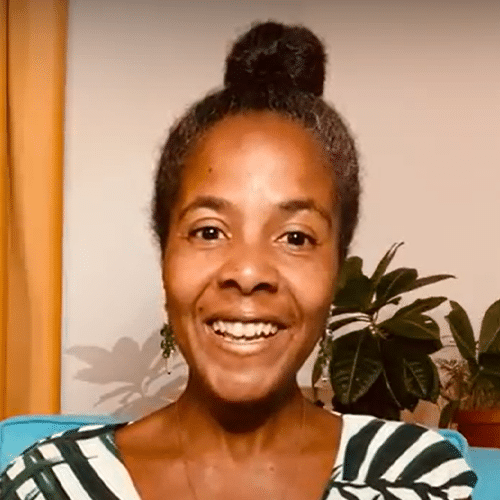 Anushka Baltes has over five years experience teaching Montessori, and has had the privilege to primarily teach a majority Black student body. She is a Truth Seeker and encourages her students to develop a critical discerning eye as they encounter the many false narratives so pervasive throughout the media and our educational system. 
Read More
She is passionate about researching ancient and contemporary diasporic and First Nation histories worldwide, to unravel untruths and gain a sense of how this beautiful Earth became such a corrupted world. She is a holistic healer, an artist, an herbalist, a gardener, and loves to dance to good music! Above all, she is a Mother, and in between the many life lessons, she loves to laugh it up with her almost 13-year-old son, whom she successfully co-parents with his father.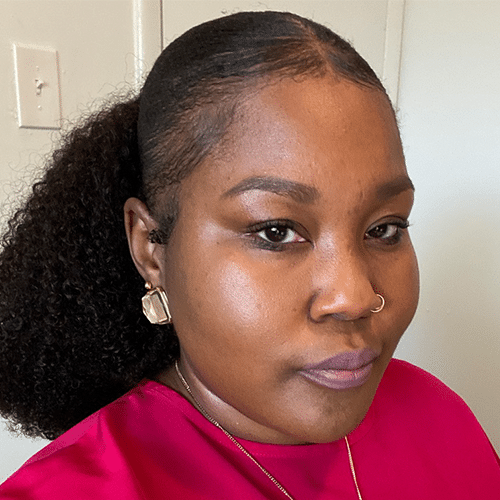 Andrea is an enthusiastic educational leader with more than 10 years of experience. She has served as an elementary literacy teacher and school leader in Mississippi and Tennessee. She currently resides in Missouri where she supports teachers as an instructional coach at multiple schools to ensure quality education for children of color in the city of Saint Louis.
Read More
Additionally, she is a professor of advanced elementary teaching methods and an adult literacy tutor. She has a passion for reading and culturally relevant education. She also loves singing and caring for her plants and pet tortoise. She is a proud graduate of the prestigious historically Black university, Jackson State University, where she earned her Bachelor of Art in Elementary Education. She also earned her Master of Education in Instructional Leadership from Union University.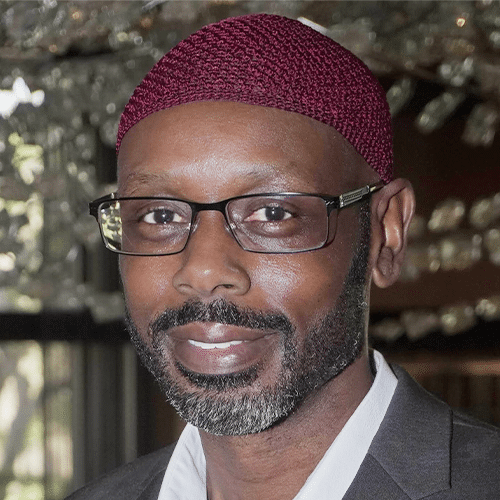 Damon is a veteran Educator, Founder, and Life coach with 18 years of teaching experience within the Dallas Independent School District. Teaching in schools that serve students from impoverished urban neighborhoods has given him a unique set of understandings, skills, and qualifications as it relates to facilitating and supporting those struggling students as they attempt to circumvent all of the pitfalls of learning when growing up in poverty.
Read More
He has a professional background in Education Administration, Counseling, and African-American Psychology. He firmly holds the belief that most children need coaching on how to build and maintain healthy relationships, resolve conflicts, accept personal responsibility, and process emotions in a healthy manner. Fittingly, his teaching philosophy is trauma-informed, culturally competent, and student-centered.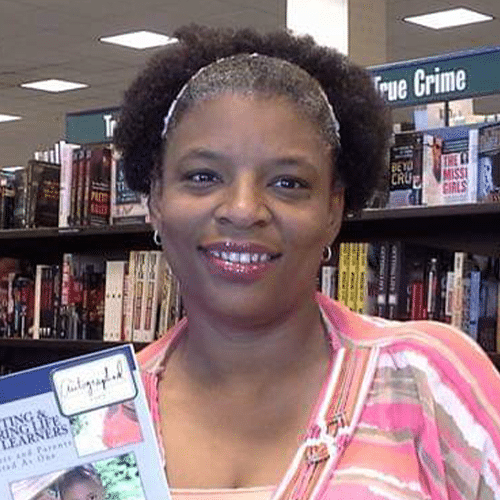 My name is Corri Bischer and I wear several hats with one purpose. My purpose is to inspire and encourage parents and educators to share their creativity and bring out the natural curiosity in our youth so they can become world problem solvers and leave an indelible impact on this earth. I have been in the field of education for 36 years from pre-school to college tutoring and have enjoyed every age.
Read More
I strongly believe in Howard Gardner's Theory of Multiple Intelligence and my book, Igniting & Inspiring Life-Long Learners discusses this theory and how it needs to be more prevalent in our education system. My purpose has led me to become an author, a speaker, an entrepreneur, and learning how to dream and accomplish more than I could imagine. This is what I believe, creativity and guidance do for all of us and that is my goal to share that with all that will listen. I currently live in TN, but look forward to being able to travel and teach anywhere that I am called.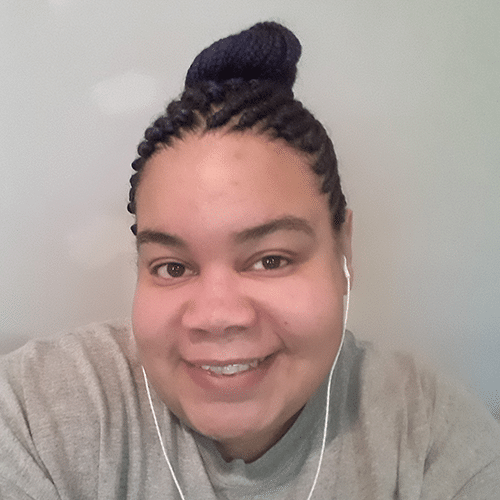 I advocate for BLM. 
This summer I am preparing rising 6th graders at Patterson Park Public Charter for the upcoming school year. For the Fall, I will teach possibly Algebra or Geometry at Renaissance Academy High School.
Read More
I am from Baltimore - born and raised. During the quarantine, I stay close to family. I am family-oriented. For fun, I like to listen to music and dance. In five years, I see myself still teaching as well as continuing my YouTube channel about my teaching experiences and practices.
Hello, my name is Freddie Taylor. I am the CEO and Founder of Urban Intellectuals; we make it fun and easy to learn Black history. You may have seen our Black History Flashcards, which we've sold over 350,000 units all over the world. We are behind the Sankofa Black History Club for children and are very proud.
As a seasoned adult born in the mid-1970s, it was very saddening for me to realize the schools are still telling the same lies and half-truths to my children as they told me growing up. In fact, I couldn't believe it.
Our first son was born in 1999, and our second in 2003 to my wife and me. We quickly realized we had to take our children's cultural and historical education into our own hands. It was definitely worth the effort, and I wish we had done more.
In fact, you're benefiting from our mistakes. Much of what you see inside the Sankofa Club is what I wish we would have had for our children when they were younger.
This is a program full of passion for making the world a better place by inspiring your children and people all around the world.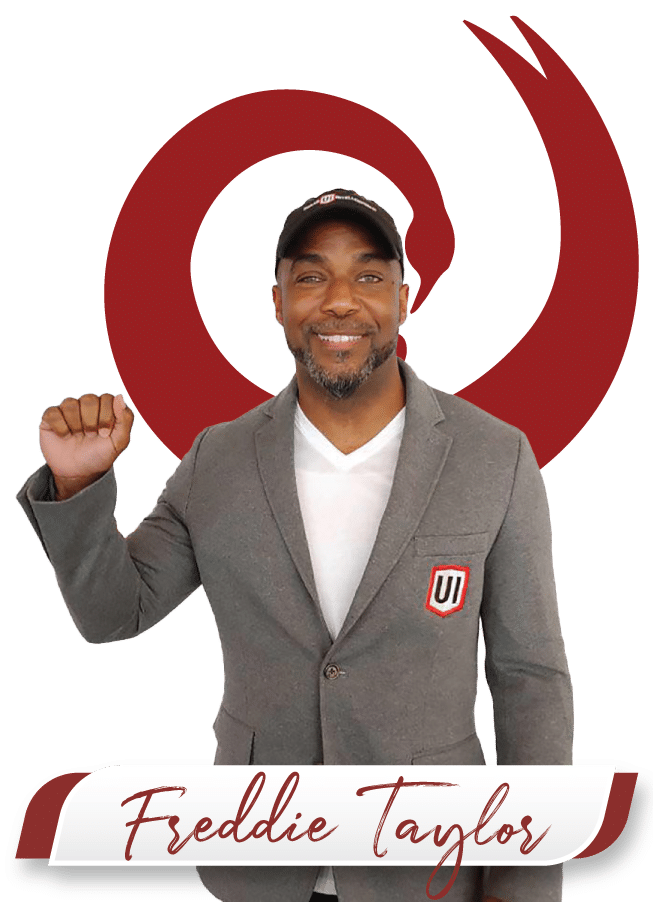 OUR GUARANTEE
Within your first 30 days if you decide the club is not working for your child, you can ask for a full refund, no questions asked.